Sniffy is in office ONE DAY, and already we are at WAR with Syria
US military convoy enters northeast Syria: report
i24NEWSJanuary 21, 2021, 9:40 PM
2 min read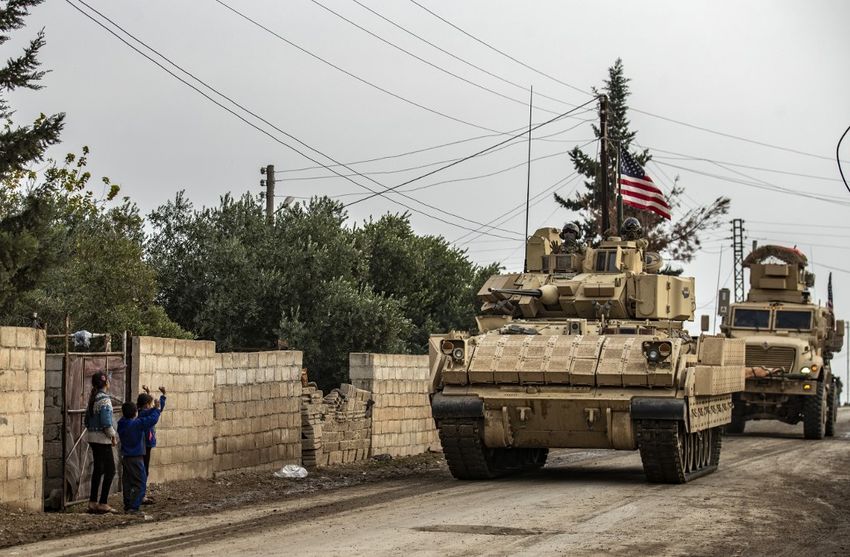 A convoy of 40 trucks and armor vehicles said to have entered Syria from Iraq
A large US military convoy entered northeastern Syria on Thursday, Syrian state news agency SANA reports, citing sources on the ground.
According to the report, the convoy included some 40 trucks and armored vehicles and was backed from the air by helicopters.
It entered Syria from Iraq via the al-Waleed crossing to bring arms and logistical equipment to the bases in Hasakeh and Deir Ezzor provinces.
Other local media report that such maneuvers are not unusual as the US often moves transfers equipment between Iraq and Syria.
At the same time, SANA also reports that some 200 US troops arrived in the Hasakeh province on helicopters.
According to the report, the troops are set to deploy on the nearby oilfields, with Kurdish-controlled eastern Syria rich in energy resources.
The US-led coalition has been working closely with the Kurds during the campaign against the Islamic State terrorist group in Syria, with Kurdish forces often working as ground coordinators for coalition jets during airstrikes.
In late 2020, then-US President Donald Trump ordered US troops withdrawn from the area to redeploy to Iraq.