Top Biden 'Pick' Led Group Which Took Sponsored Trips To China For Pro-Beijing Org
A senior Biden camp pick for one of the top offices in the country also ran an organization which has participated in programs with a leading Chinese Communist-backed propaganda organization for over a decade, even co-authoring reports with the group, The National Pulse can today reveal.
The D.C.-based Center for American Progress (CAP) – often highlighted as for being "closely aligned" with the Obama-Biden White House – has repeatedly partnered with the China-United States Exchange Foundation (CUSEF) on sponsored trips to China, reports, and other endeavors over an 11-year period.
Now, the head of the organization has been tapped by Biden to lead his presumptive Office of Management and Budget in the event that fraudulent election results are counted and Joe Biden assumes the office of President.
CUSEF was founded by the Vice-Chairman of the "highest-ranking entity overseeing" China's United Front, which the U.S.-China Security and Economic Review Commission identifies as seeking to "to co-opt and neutralize sources of potential opposition to the policies and authority of its ruling Chinese Communist Party" and "influence overseas Chinese communities, foreign governments, and other actors to take actions or adopt positions supportive of Beijing."
Aided by Western lobbying firms, CUSEF has set out to "effectively disseminate positive messages to the media, key influencers and opinion leaders, and the general public" regarding China, according to Foreign Agent Registration Act (FARA) filings with the Department of Justice.
The National Pulse has previously revealed CUSEF's links to mainstream corporate media outlets and other leading political figures in the United States, which perhaps explains why the Biden-CAP links to Chinese propaganda have never before been reported on.
Annual Delegations.
Since 2009, CAP has sent delegations to China as part of a CUSEF program.
Brochures from the Chinese government-linked organization reveal CAP delegations have discussed "a wide range of issues including geopolitical cooperation, military-to-military collaboration, climate change, energy security, trade balance, and the global financial crisis."
"Both countries now must exhibit commitment and determination to build a positive, cooperative, and comprehensive China-US relationship for the future," a summary of remarks from delegation leader, Obama adviser, and Chief of Staff to President Bill Clinton John Podesta read.
Images from 201l reveal the delegation attending meetings with high-level apparatchiks in the Chinese Communist Party's "Great Hall of the People." A foreign Chinese embassy's report on the event recounted how Chinese officials "urged the United States to properly deal with Taiwan-related issues and attach importance to China's concerns."
CUSEF has also boasted on its website that through 2016 "expert delegations from CAP visited Beijing," frequently under the leadership of Podesta, CAP's Chairman. Also attending the 2016 delegation, which met with the Chief of Staff to China's People's Liberation Army (PLA) and other Chinese Communist Party leaders, was Los Angeles Mayor Eric Garcetti.
"This timely visit was particularly of great interest to many as the U.S, general election began to take off," a summary noted.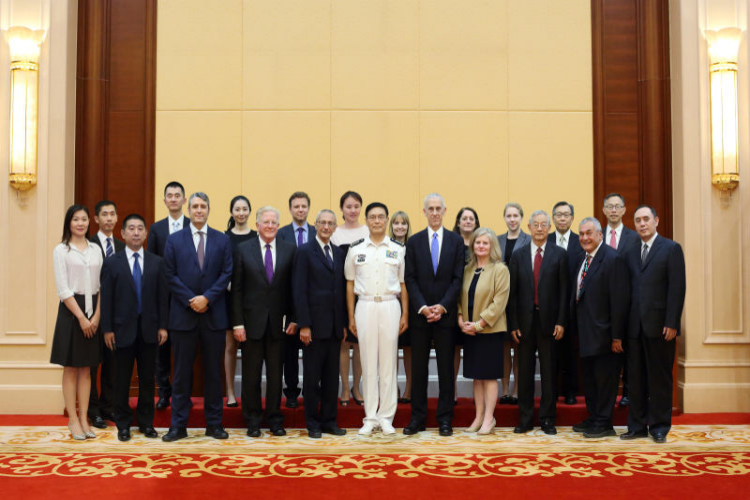 Shared Bylines.
Following the 2013 delegation, CAP and CUSEF co-authored a 110-page report on the future of U.S.-China relations, urging closer economic ties and military collaboration.
"Officials and experts in both countries need a more effective dialogue with their citizens on the importance of the U.S.-China relationship and what new- model relations exercise is designed to prevent and achieve," the memo also encouraged.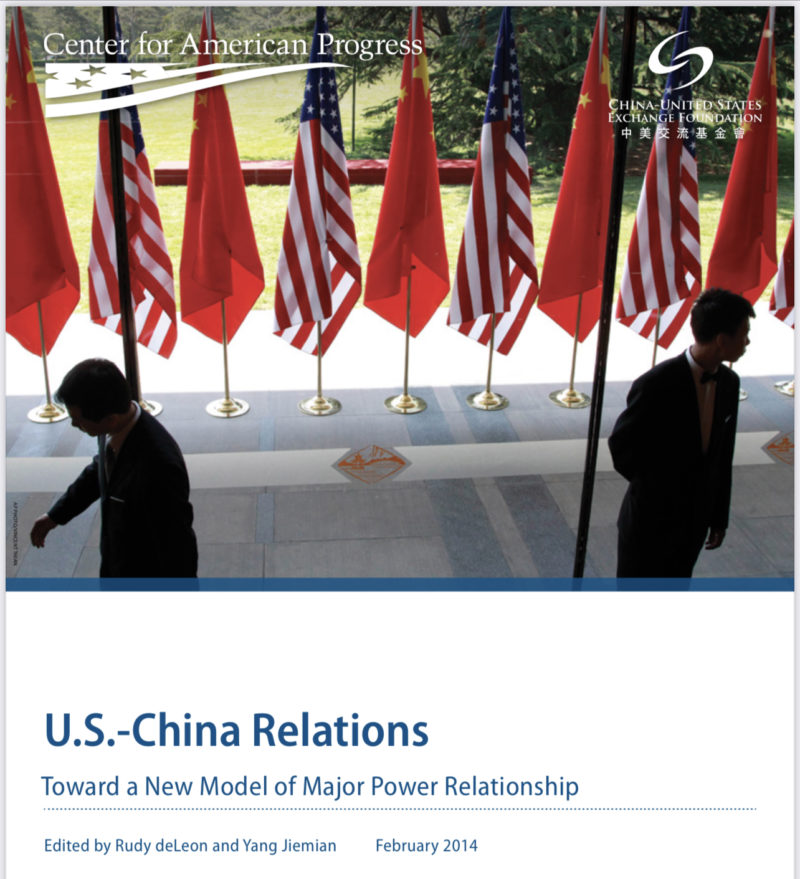 The report also reveals alumni of the Obama-Biden administration were heavily represented among the 14-person delegation, which the report notes all participants "made significant contributions to the September dialogue."
Former Deputy National Security Adviser to then-Vice President Biden Julianne Smith, Senior Counselor at the Department of Health and Human Services Leslie Dach, Co-Director of Asia Policy for Obama's 2012 campaign Nina Hachigian, and other Obama alumni composed the U.S. delegation.
But CAP's ties to Biden run deeper: its current president and member of the organization's founding team Neera Tanden was recently selected by the Democratic presidential candidate to be his Director of the Office of Management and Budget in the event that the fraudulent election results stand and Joe Biden becomes President.
Lucrative Lobbying.

A lobbying firm founded by John Podesta's brother Tony – The Podesta Group – also inked a lucrative lobbying contact with CUSEF starting in 2017. In exchange for nearly $300,000 for a year of work, the now-defunct firm promised to lobby offices in both houses of Congress in support of "China-U.S. relations."
The latest revelations will further concerns that the Chinese Communist Party will have priority status with a Biden administration, and will further raise suspicions that Beijing interfered with the 2020 election to impose its preferred candidates on the United States.