Never-Trump Project Lincoln Co-Founder Paid By Russian Government
It seems like Trump's enemies over at Project Lincoln have some more explaining to do.
After co-founder Rick Wilson's ham-handed attempt to smear Trump supporters with a
Confederate flag insult
– only to have his family's own '
confederate cooler
' exposed, filmmaker Mike Cernovich notes that Wilson's
Project Lincoln co-founder, John Weaver, was paid by the Russian government
as a consultant to
JSC Techsnabexport (TENEX),
which owned by Putin-founded, government owned
Rosatom
– of 'Uranium One' fame.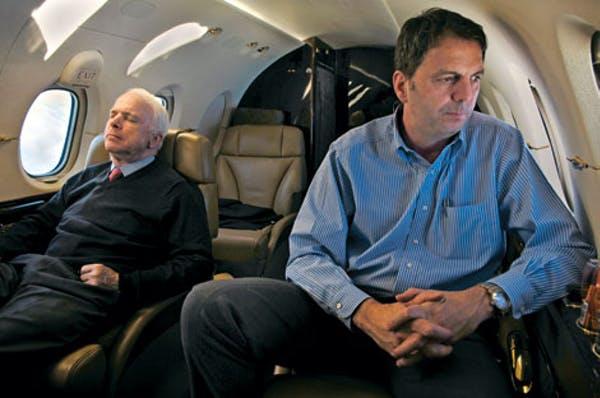 Weaver,
the mastermind behind John McCain's failed 2000 and 2008 presidential campaigns
, John Kasich's failed 2016 presidential campaign, and the founder and principal of '
The Network Companies
, LLC', acknowledged the work in a Foreign Agents Registration Act (FARA) filing
on May 10, 2019
.
Lincoln Project co-founder was a literal foreign agent for

… wait for it

… are you ready

… can you guess

— Russia!

Yes, really. pic.twitter.com/OWYsZvBlED

— Cernovich (@Cernovich) July 15, 2020
We should note – well, John Solomon noted on Monday, that Joe Biden's energy adviser, Amos Hochstein, also advised TENEX. In fact, Hochstein "assisted personally" in "Russia's attempts to corner the global uranium market."
So two guys who want to see Biden elected have taken money from the Russian government. This, mind you, after Weaver has spent years spewing unfounded accusations about Trump being a Russian agent, while the other guy helped Russia buy uranium leading up to the infamous Uranium One deal.
So John 'All roads lead to Putin' Weaver was consulting for a company founded by… Putin, owned by the government run by… Putin.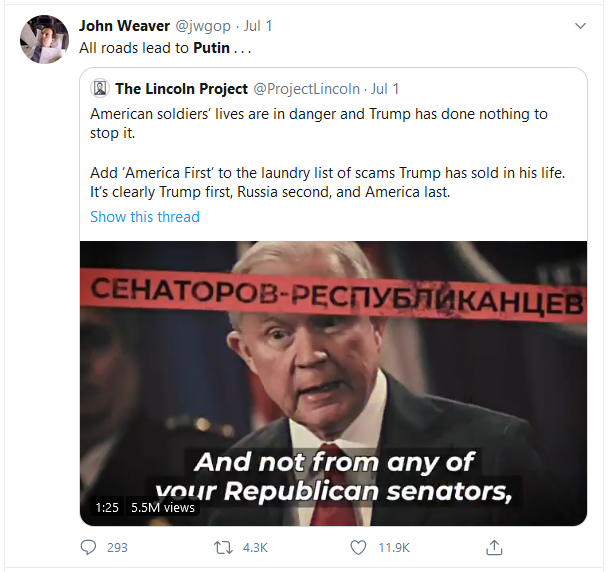 In fact, Weaver's Twitter history is littered with Trump-Putin references, when he himself took money from Putin's apparatus.
Below is a small sample of pages upon pages of Russia fear mongering. Give it a look before he deletes them.