First Trans Representative in New Hampshire Arrested After Stalking Woman, Violating Restraining Order
By Jennifer Gingrich November 21, 2022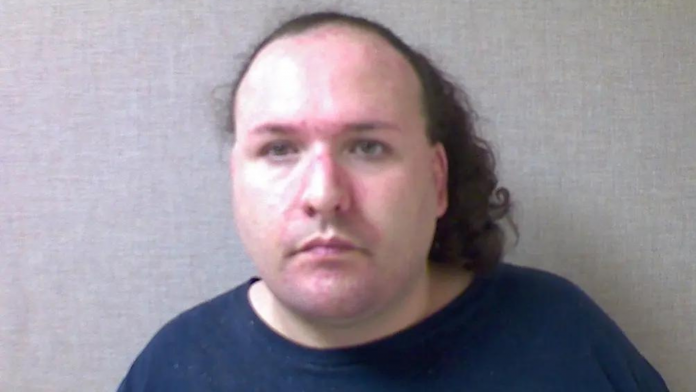 The first openly transgender person elected to public office in New Hampshire has been jailed on charges related to stalking a victim who had a protective order against him. Stacie Laughton's arrest comes just days after he was re-elected to the New Hampshire House as a Democrat.
Laughton, born Barry Charles Laughton Jr., was arrested on November 12 after his most recent violation of a stalking order that had been placed against him by an unidentified woman in his community in July. Laughton, 38, had contacted the victim over social media.
According to the Hudson Police Department, this is not the first time Laughton has violated his restraining order. In August, Laughton had similarly attempted to make contact with the victim, and was arrested in September for the violation. He was released from custody shortly after.
There was virtually no media coverage of his September arrest, which likely meant voters were unaware of it ahead of the November 8 elections, during which Laughton ran for re-election as a Libertarian Democrat candidate in Nashua's 4th Ward.
Laughton placed second out of four candidates, securing him a seat in the House of Representatives. New Hampshire has the largest state House in the country with 400 representatives, and all three top finishers in the race took seats.
In addition to his recent stalking order violations, Laughton is on bail for a 2021 arrest in which he was charged with misusing the Nashua 911 emergency system.
Between May and July 2021, he sent seven texts to Nashua 911, prompting police officers to respond to his address. On each occasion, they determined there was no emergency. At the time, Laughton denied sending the texts and claimed that he was being "spoofed" by an unknown perpetrator.
He also complained that media coverage of the arrest was making him look bad.